Activities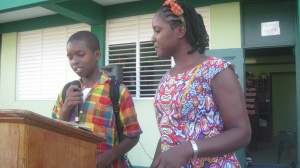 At Beanefield Comprehensive we cater to the holistic needs of our students. We had a special assembly on Friday 23rd October 2015.  Pictured here is a member of staff who prayed a special prayer in kweyol and a student who read a portion of scripture in kweyol. During the day we had other activities where students performed cultural pieces, sang and danced.
Each class prepared a specific food item which was then sold to other students.  Our cook assisted in dumpling making
which went with cocoa tea.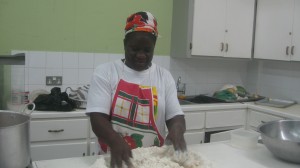 The activities were organized by the Social Committee.